Shabbat Shalom: From the President 09.23.16
Greetings from Havana, where I am leading an Alliance mission through the JDC (Joint Distribution Committee). We are experiencing the Jewish community and other facets of this complex and fascinating country.
Since the Cuban government eased its restrictions on religious freedoms in 1991, JDC has been working with the community, providing food and supplies as well as partnering to re-establish cultural and Jewish life. Today approximately 1,500 Jews live among the island's population of more than 11 million.
To give you some flavor of our trip, today we shall walk through Havana's old Jewish Quarter to Adath Israel, the city's traditional Orthodox synagogue; tour the Jewish Community Center, its Sunday school and pharmacy; and then join Jewish community members for Kabbalat Shabbat services followed by a Shabbat dinner at the famous Patronato Synagogue.
We return to Rhode Island just before Rosh Hashanah. How fitting that as we prepare for the rebirth of the world, we'll return with enlightened and illuminated outlooks for our own beloved community. As always, we have a unique window to not only pause and reflect on all that occurred this past year, but also begin imagining all that could and will be possible in the months ahead. Friends, my wish for our community, both locally, here in Cuba and around the world, is for this new year to be filled with sweet blessings, and abundant joy and happiness for each of you and your families.
Shabbat Shalom and L'Shanah Tovah!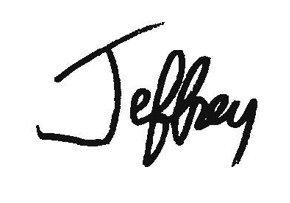 Jeffrey K. Savit
President & CEO
Jewish Alliance of Greater Rhode Island | 401 Elmgrove Avenue, Providence RI 02906 | 401.421.4111