Shabbat Shalom: From the President 06.03.16
In 1976, I proudly served as co-head of my high school's Jewish Student Union (JSU). The JSU organized weekly Friday night services, sponsored a Sunday bagel breakfast, and dances a few times during the year to ensure that a supportive safe haven was provided for the Jewish students.
My dear lifetime buddy, Joe Tatelbaum, and I made quite the team (or so we thought) leading Shabbat services and attracting about 15 to 20 fellow students weekly. Assimilationists (and products of the times) that we were, Joe and I believed that we needed to open up our worship services and activities to the entire student body. Much to the chagrin of the formidable Cohen brothers, who (in hindsight perhaps correctly) believed that we would be diluting our brand and identity, JSU cultural activities became so inclusive that we had to turn people away from our dances, and we never had enough food to satisfy the crowds at our bagel breakfasts. Service attendance, unfortunately, never experienced a similar spike.
Forty years later, my younger daughter Chloe has been appointed to serve as co-head of the Jewish Student Union at her high school. The job description has not changed that much since my days in high school. Chloe and her friend Melissa are empowered to create programming and religious worship opportunities for their fellow Jewish students. With the collaboration of their faculty adviser, Chloe and Melissa will make sure that schoolmates in the JSU will have a synagogue to attend during the High Holidays as well as homes to share holiday meals. Together they hope to sponsor Hanukkah, Purim and Passover events and promote and create Jewish programmatic content both on and off campus.
So Darwinian fans, is this genetics, environment, or a case of history repeating itself? Whatever the answer is, I could not be more proud of her, or tickled silly for that matter. I only hope her experience leading a high school JSU will be the pleasure it was for me and similarly trigger fond and thought-provoking memories throughout her lifetime. And, isn't that what we all strive for no matter where or what position we occupy across the life spectrum–connecting to one another and engaging in the joy of Judaism?
We look forward to hosting you at the Alliance Annual Meeting on Wednesday, June 15 at 7:00pm at Temple Beth-El in Providence to celebrate and honor the dedicated volunteers who make our Jewish community so special.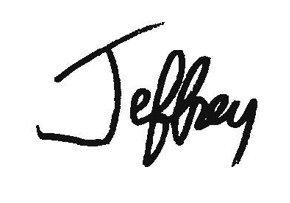 Jeffrey K. Savit
President & CEO