Shabbat Shalom: From the President 05.6.16
In 2012, my friend Maxine Richman invited me to attend the Rhode Island Interfaith Coalition's Conference to Reduce Poverty. I was so moved by how dire our local economic conditions had become. At the same time, my friend Alan Hassenfeld challenged me to explore the depth of poverty and vulnerability that he sensed was paralyzing our RI Jewish Community, and then intervene accordingly. Taken together, I was determined that the Alliance needed to create a community platform designed to ameliorate the condition of our less fortunate community members, which in turn led to the creation of our Living on the Edge (LOE) initiative. Although I soon will be authoring a third anniversary community report about the impact of the LOE program, we should all take pride knowing that over 1,000 Jewish community members to date have been recipients of the goods, services, and interventions provided by coordinated community efforts.
I encourage you to attend this year's annual Interfaith Poverty Conference to be held at Rhode Island College this coming Wednesday, May 11 from 8am – 12:30pm. What a coup that nationally renowned community organizer and social justice advocate Rabbi Jonah Pesner, the Director of the Religious Action Center of Reform Judaism, will be the keynote speaker, addressing "Tikkun Olam/Repairing Rhode Island." As Rabbi Pesner was quoted in last week's Jewish Voice, "'[r]eal tikkun olam is more than just feeding and housing…it's fixing the 'systemic brokenness.' And to repair that brokenness…we must first repair the state."  Amen Rabbi Pesner! And thank you to the RI Board of Rabbis, the RI State Council of Churches and countless other faith-based leaders, the Alliance's Community Relations Council, and the scores of other dedicated statewide volunteers who continue to empathetically and tirelessly make eradicating poverty a concern of the highest magnitude. Your collective concern and selflessness demand not only our ongoing attention, but our highest praise and respect.
Shabbat Shalom,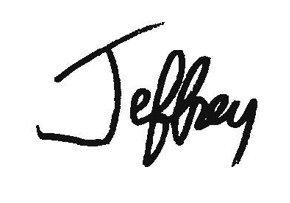 Jewish Alliance of Greater Rhode Island | 401 Elmgrove Avenue, Providence RI 02906 | 401.421.4111