Shabbat Shalom: From the President 05.19.17
In this spring season of holidays and commemorations, perhaps not everyone knows that the great American holiday known as National Employee Appreciation Day occurred on March 3. Given that it is never too late to do the right thing, I will now attempt to rectify such.
With that said, I hereby declare this coming Monday, May 22, to be Rhode Island Jewish Community Employee Appreciation Day. Although this is not one of those "long-weekend holiday" Mondays, this particular proclamation comes without any limitations or ground rules as to how each of us might express our thanks to the countless professionals who selflessly work at our Jewish agencies, organizations, and synagogues across greater Rhode Island.
For six wonderful years, I have been surrounded by and with the most gifted colleagues across our Rhode Island Jewish community. Together, we have attempted to create a "hamesh" community of caring at our respective addresses, let alone collectively across the state. I am thrilled to see the collaboration that occurs between and among our fellow Jewish professionals and institutions. It goes without saying that we could not do what we do without the patient guidance and support of our lay leaders and volunteers. But those hosannas will be saved for our Alliance Annual Meeting on Thursday evening, June 8; our Dwares JCC Dedication this coming Wednesday evening, May 24; and a future Shabbat message.
For now, however, I would just like to salute each of you who work tirelessly, and with very few complaints, serving the 18,000 or so members of the Rhode Island Jewish community. We are enriched and educated by you. I thank you and express my sincerest appreciation, as I trust we all do. As President John F. Kennedy once stated, "As we express our gratitude, we must never forget that the highest appreciation is not to utter words, but to live by them." I only hope I have been able to achieve my part of this covenant.
Shabbat Shalom and all my best,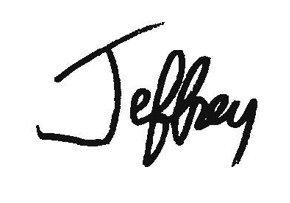 Jeffrey K. Savit
President & CEO
Jewish Alliance of Greater Rhode Island | 401 Elmgrove Avenue, Providence RI 02906 | 401.421.4111